APM ZEEBRUGGE REGAINS ASIAN CONNECTION
APM ZEEBRUGGE REGAINS ASIAN CONNECTION
APM Terminals Zeebrugge has regained an Asian connection with the arrival of the Ocean Alliance's weekly CMA CGM NEU4 service on May 16, 2017.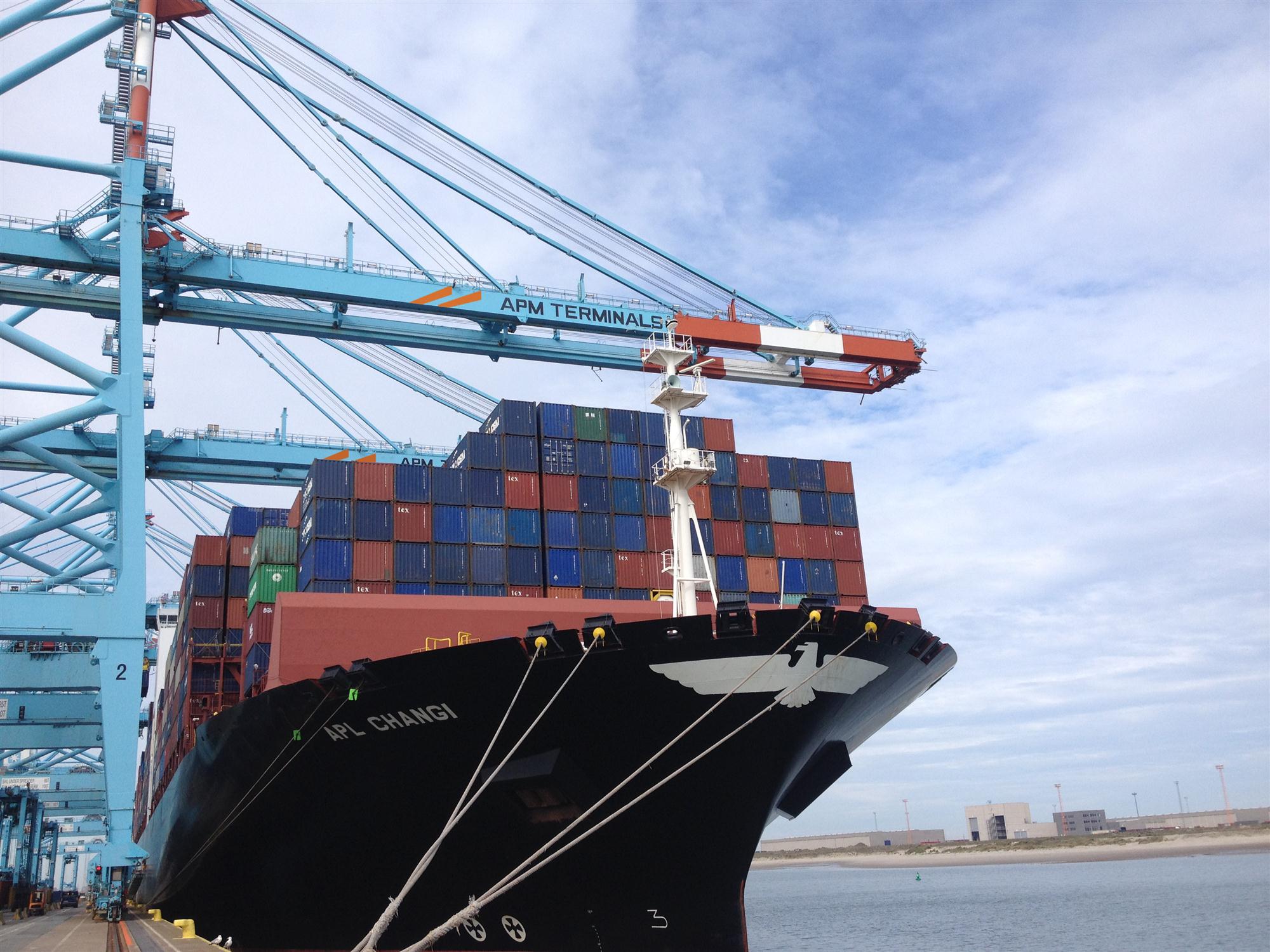 The first call was made by the 13,380 TEU APL Changi, linking Zeebrugge with Busan, Tiankin, Qingdao, Shanghai, Ningbo and Yantian.
The NEU4 service deploys 12 vessels with a capacity of up to 17,859 TEUs.
APM's Zeebrugge terminal offers a depth of 17m and seven ship-to-shore cranes, and is capable of handling ships with a capacity of up to 20,000 TEUs. It has an annual throughput capacity of 1.3 million TEUs.
The Ocean Alliance, consisting of CMA CGM, COSCO Container Lines, Evergreen Line and Orient Overseas Container Line, began operations on April 1, 2017.
Source: AsiaCargoNews.