TAIWAN: EVA SOARS, YANG MING SEES IMPROVEMENT
TAIWAN: EVA SOARS, YANG MING SEES IMPROVEMENT
Taiwan's carriers are buoyed by the resurgence in demand for transportation on the back of a strengthening global economy. EVA is catching the lift at a time when its bellyhold capacity is on the rise and the arrival of the first of its new Boeing 777 freighters imminent. On the water, Yang Ming Marine Transport is still in the red, but its fortunes have improved considerably.
On August 21, EVA Air ended an era that started almost 25 years ago, operating its last flight with a 747-400 passenger plane. The 747 had been the platform for the airline's international expansion, with the fleet rising to seven 747-400s in passenger configuration, eight combis and three freighters.
In recent years EVA has replaced its passenger carrying 747s with 777-300ERs, and the transformation will spread to the freighter fleet in the fourth quarter, when the first of five 777 freighters is due for delivery. The 777Fs will replace the carrier's 747 freighter contingent, which currently stands at five 747-400Fs, said EVA president Derek Chen.
Management is bent on expanding its network in the strategic Asia-Pacific arena. "We're using this market to gauge our network expansion. We are adding more 777-300ER flights on trans-Pacific and Asia lanes to get greater market share," said Chen, adding that the focus is on increasing frequency and belly capacity on key routes to North America.
Last year EVA upped flight frequency on the routes to Houston, Los Angeles, New York and Seattle and added Chicago to the bellyhold network in November with four-weekly 777-300ER flights. By the end of this year, management aims to operate 88 flights a week between Taipei and North America, up from 80 in January.
Further network expansion will come through the deployment of 787-9s and -10s. EVA has ordered 24 Dreamliners, which are scheduled to come on stream in 2018.
While much work has gone into the development of the bellyhold network, EVA Air Cargo has also honed its capabilities to carry premium cargo.
"We have been focusing on developing e-commerce and Pharmacare services to provide better services to our customers," reported Chen. EVA's Pharmacare network, an active cold chain service utilizing Envirotainer temperature-control containers, has been built up to cover 28 gateways in Asia, Europe and America.
Chen is upbeat on the foreseeable future, pointing to growth in demand for air cargo on a global basis this year. "Typically demand for cargo space is stronger in the second half and the market prices will remain at an upward pace this year," he said.
For Yang Ming Marine, 2017 has also shaped up much better than the previous year, which ended with a loss of NT$14.91 billion (US$493.6 million), more than double the deficit it had suffered in 2015. The improvement noted in the first quarter of this year strengthened in the second quarter, with volumes rising 6.8% to 1.15 million TEUs and revenues climbing 19.6%.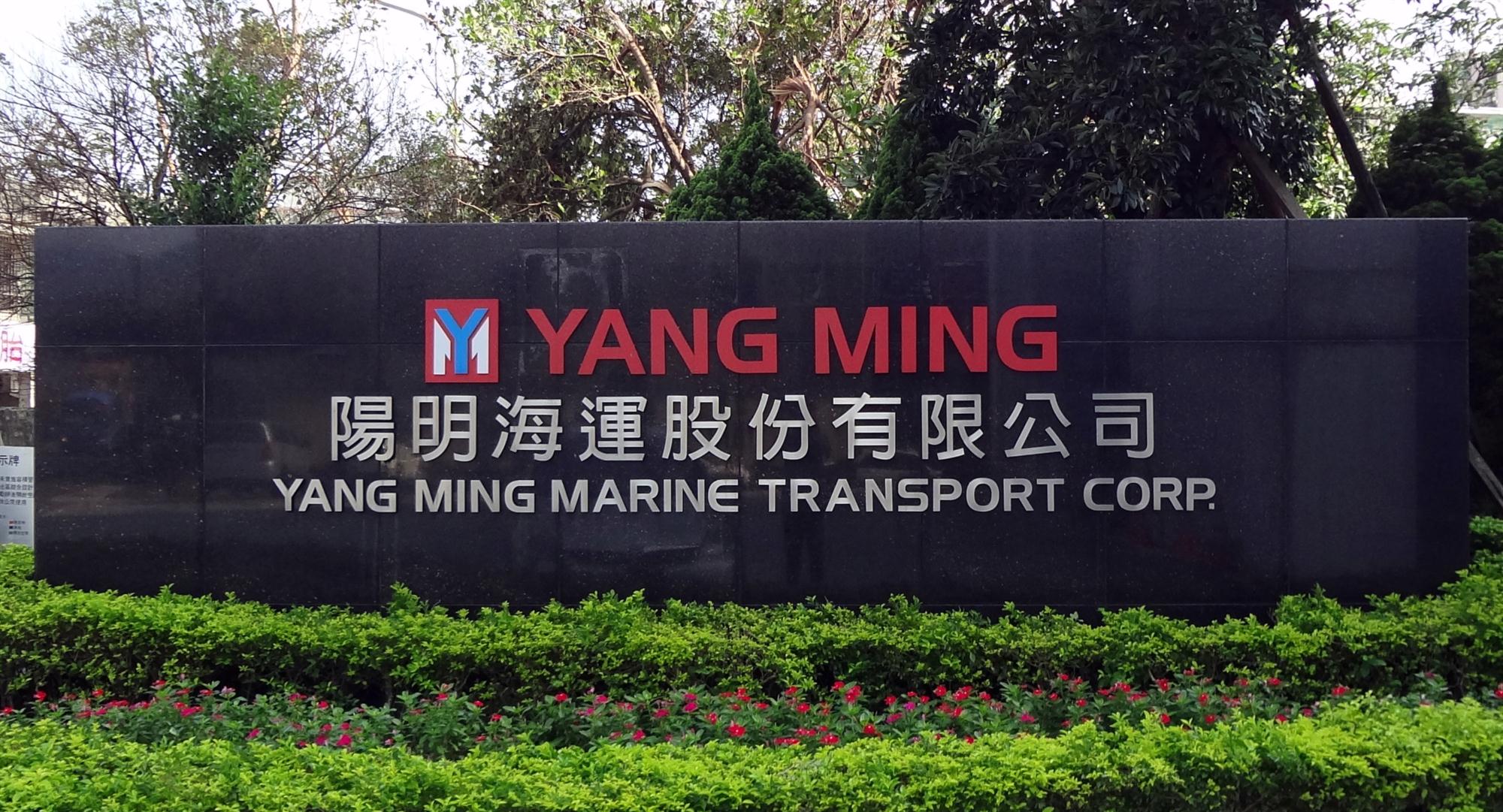 For the first six months of the year the carrier has reported a 15.7% rise in revenues to NT$63.5 billion.
Yang Ming's net result for the second quarter was still in the red, showing a deficit of NT$445 million, but this is down 90% from 12 months earlier. To further steady its finances, management announced in mid-July plans to list 500 million shares in a new public offering as part of its recapitalization plan.
The shipping line ramped up its presence in the intra-Asian trade lanes in August with the launch of a new South Korea-Taiwan-Hong Kong run that takes 14 days to complete. This utilizes two 1,800 TEU vessels and is jointly operated with T.S. Lines and Korea Marine Transport.
Yang Ming's performance appears to be unaffected from its financial difficulties. With a record of 98% of all calls on schedule last year, the company was recognized by the Port of Vancouver as the carrier with the highest on-time performance among all container lines serving the Canadian port.
Source: AsiaCargoNews.